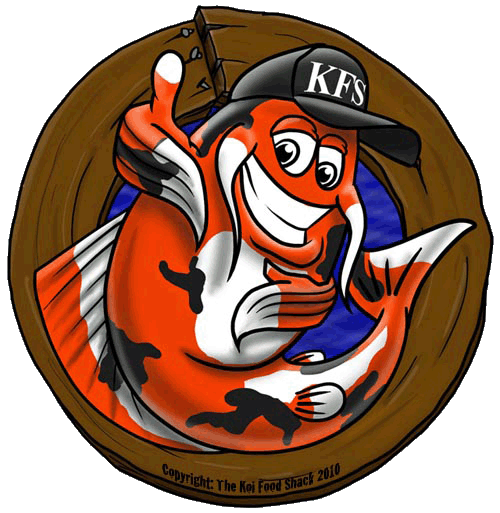 The largest wholesale bulk koi food distributor in the United States, and on the internet, we are your one-stop-shop for premium quality bulk koi food at rock-bottom prices.
Why pay high retail store prices for a small amount of food that has likely been sitting around in warehouses, and on store shelves for who-knows-how-long? You can get a better quality bulk koi food that is fresh, and a LOT more of it for your dollar, from The Koi Food Shack. Our bulk koi food is stocked fresh each week to insure your fish get a delicious product delivered right to your doorstep.
We ship hundreds of thousands of pounds of bulk koi food to thousands of satisfied customers, including backyard pond enthusiasts, koi farmers, celebrities, hotels/casinos, restaurants, pet stores, zoos, and more. We even have a customer who maintains a moat filled with koi around his home! How cool is that? Our bulk koi food will have your fish nearly jumping out of the water when it is time to feed. Your fish will love it!
What started out as a hobby in 2006, has turned into a full time venture today. As pond owners, we were spending a fortune on koi food, so we found a high quality alternative and decided to open up a store and share our find with our friends around the country - you!
We are a family owned business, and customer service is our priority. We take our business seriously, and work very hard to ensure you get your order in a time that is faster than most any other shipper on the internet. One of my pet peeves about buying online, is the length of time it takes to receive a product that I have bought. A lot of sellers don't get in any hurry to get your order to you, that's why we make a goal to get each order shipped out within 24 hours of receiving your order. Our warehouse is located in Indiana, so each coast is no more than 4 business days away, with many orders arriving before that. The only things that get in the way, are weekends and holidays. We simply cannot help that.
If you have any questions or comments, we would love to hear from you, email me at susi@koifoodshack.net.
Thank you, and we are happy you chose us to be your one-stop koi food shop!
Susi Turner

The Koi Food Shack